Refrigerated Trailers For Food Storage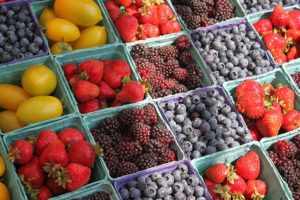 We understand that at certain times of the year your business may need to carry and store a larger than usual supply of goods.  We offer great temporary refrigerated solutions.  Our refrigeration units can be placed on site at your location offering safe and easy storage.
Our portable refrigerated storage units are available year-round, which means that your overstocked seasonal products have a safe, temperature-controlled space to remain in while your current items are displayed in-store. The trailers are designed to make it easy for you to access anything you need and feature roll-up rear doors sitting at loading-dock height for your convenience.
Refrigerated Storage Trailer Leasing's trained professionals will first drop off the specific type of trailer you requested, then we'll take the necessary steps to ensure it's set up and working properly. If in the event your refrigerated storage unit malfunctions, simply give us a call for 24/7 support. Our job is to make sure that you always have a secure and reliable place to store your extra produce in.