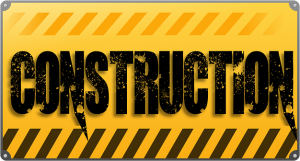 During large construction projects it may be found that you need temporary refrigeration needs for materials and other goods.  We can offer you a series of great short and long term refrigeration rentals on your current or next project. Refrigerated trailers are a great option for storefronts who are undergoing renovation or expansion work and need to store their perishable goods in a temporary location.
Our refrigerated trailers can be used year-round and are available in a variety of sizes. Need something more heavy duty? Opt for our diesel refrigerated trailers that range between 45 feet and 53 feet in length with a temperature range from -20 degrees to 80 degrees Fahrenheit.
We want to make sure that your building's renovation project runs smoothly by providing you with freezer trailers that can run continuously for four days before needing to be refueled. Don't need a large diesel trailer? We also have electric refrigerated trailers in various sizes which are quiet and economical for your budget needs.