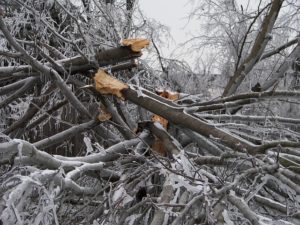 Do you have a backup plan?  What happens if the power goes out?  What would happen if your interior cooler boxes were not keeping up with a heat wave or malfunctioned suddenly?  Refrigerated Storage Trailer Leasing can help you beef up your contingency plan with long or short-term rentals of our self-powered freezers and coolers.
Businesses such as supermarkets, restaurants and event spaces who need to ensure their items don't spoil during an emergency situation have relied heavily on refrigerated storage units. Our trailers come in a variety of sizes and are either equipped with electric motors or a diesel engine. Don't have time to pick up the unit yourself? No worries! We're here to provide unit drop-offs anywhere, anytime. Our trained staff will set up the unit and tell you how to keep it running during the requested rental time.
We understand that emergency situations happen, which is why at Refrigerated Storage Trailer Leasing is flexible with rental dates. If you need to extend the rental time of your refrigerated unit, simply give us a call.